Digital Strategy and and Consulting for your Restaurant Business
The restaurant industry is moving to a digital landscape, your competition is no longer your neighbor..its against the food ordering apps.  "Winning" restaurants will be those that best understand their customers, capitalize on cost effective marketing opportunities, engage customers in a highly personalized way, decypher analytics to help better understand the opportunities and where to refine. If you sense that your restaurant needs to do a better job of adapting, you could stand to benefit from a restaurant coaching consult.
Our coaching is a shortcut to knowing what you don't know. We help you get started in 3 pragmatic steps.
After interviewing you, asking questions, hearing where you think have problem, what you to improve and also analyzing what we see online, we define the point points of what needs to be improved in areas you might already know but also the ones that might not even be on your radar.
There is literally millions of dollars you could spend to improve the outcome of your business from operations to marketing. But if you don't have a million dollar budget today, then you need to be strategic about solving the pain points and knowing how to prioritize where you can spend your money and time to get the most out of it.
Now that the pain points and priorities have been set, who is going to do the work. Doesn't make sense for you to do the work, is it more cost effective to hire a professional to do the work, or a hybrid of both. Knowing how to execute efficiently with the right talent is critical to the success of your restaurant.
Technology has made many aspects of our lives easier, and that's as true in the restaurant industry as it is anywhere else. With current technolgy always changing and new technology entering society, you can't afford to not adapt.
Not knowing what you don't know will cost you money without you even realizing it.
Are you spending too much where you shouln't or not enough where you should? Let us help you get back on track. We can help you with…
Experienced restaurant consultants know what works and how to increase profits
Real experienced consulting saves you time and money. We will assess your pain points and identify elements that are holding your restaurant business back. By working with 100+ restaurants, we see what works and what doesn't. Don't get help from somebody learning on the job, get help from consultants that have legitimate REAL technical / marketing strategy experience.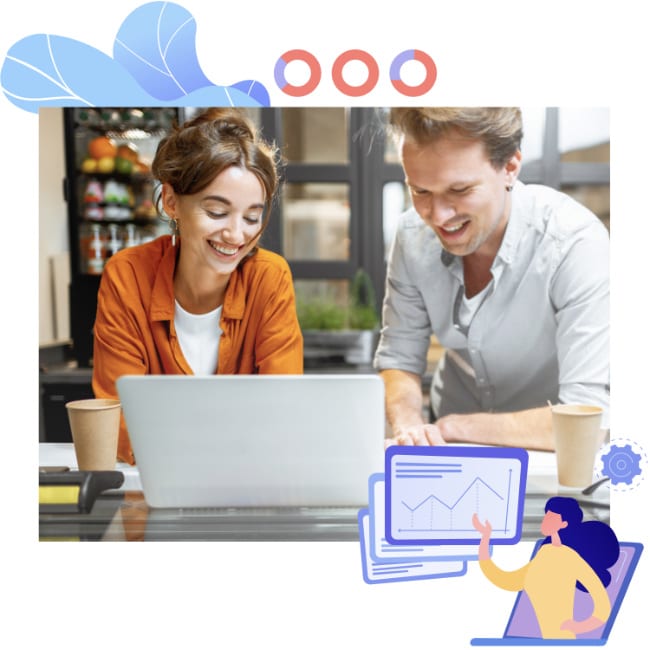 Develop a strategy unique for your restaurant.
Our process is simple, we conduct a a planning session where we deep dive into your restaurant business to identify hudles and opportunities that you could be doing. Knowing what works now and being prepared for whats ahead. Strategies you can implement at every stage of growth. Thats what every bullshit "marketer" says…screw that. We are going to do a video chat, I'm going to be asking questions, review what you have going on the spot and very quickly give you the weak spot lynch pins that need to change. I'm not going waste your time, I'm going to give you game plan of exactly what needs to get done and in priority. Bring your notepad. 
Experience working with single restaurants and multi-location restaurants.
From menu to operations to website online ordering, we have helped hundreds of restaurants quickly diagnose problems and design action plans for optimal success. Getting from here to there will require many specific technical and operational steps.
Restaurant Brand Development.
Your restaurant's brand identity has a very direct impact on customer loyalty. Having a strong brand is an effective promotional tool in itself and building a brand can happen in the restaurant but also on your website, social media and other marketing channels.
Get to know your customers.
Get to know who your customers are, adpat their patterns and interactions and build meaningful digital experiences for your customers. Guest data has the power to unlock restaurant marketing strategy. Keeping track of how often guests visit you, what their preferences are to your sales data, can help you formulate a strategy on how else to improve.
Capture more dollars per guest by partnering with experienced restaurant consulting. Unlock new revenue streams, increase online orders, speed transaction times and improve guest satisfaction. We'll show you how.